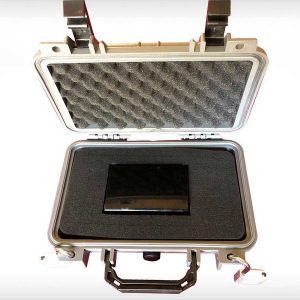 If it's not an NFT, it's an auction. This time Frank Alexander's 83GB hard drive is up for auction, and expected to fetch US$600,000.
The hard drive features unreleased photos, allegedly unreleased (that doesn't mean unheard – and in fact it's only a 35 second clip) music, legal documents, and more. As its Frank's personal hard drive, it's not guaranteed the other content isn't just 83GBs of internet downloads, or even copies of interviews we did with him, as none of the sample photos TMZ has posted are actually unseen or even rare.
Some of the highlights on the hard drive include a 35 second clip from a never released song — which is incredibly rare in Tupac's recording history," reads the lot description. "The photos and videos bring you right into Tupac's life in the mid to late '90s and are some of the most intimate media that exists of him.
You can bid on the hard drive here.