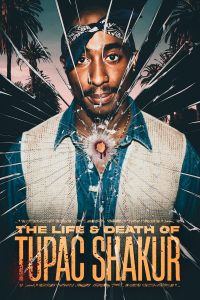 November 2nd will see the release of a new Tupac documentary called The Life & Death of Tupac Shakur from directer Finlay Bald and producer Brian Aabech, both of whom have released dozens of documentaries in the past. Together the two are partnering to give audiences a look at the real Tupac Shakur and to possibly shed some light on the mysterious circumstances surrounding his death.
Remembering Tupac
Whereas previous documentaries about Tupac have nearly fully centered on the circumstances surrounding his demise, The Life and Demise of Tupac Shakur goals to seize the legacy this rap large left behind. Within the phrases of movie's description "[Tupac] elevated rap, altering it from a passing development to a fancy artwork type … [He] set the stage for the present and persevering with evolution of the hip-hop phenomenon".

Whereas the first focus of the movie is the best way during which Tupac perpetually impacted & altered the course of rap, the movie does delve into what occurred on the night time of September 13, 1996. The movie options an interview with Frank Alexander, Tupac's bodyguard who was with the rapper the night time of his demise, and makes an attempt to maneuver minute-by-minute by way of what happened.
You can preorder the film on iTunes here.